You CANNOT get arrested for vaping in Thailand
News of e-cigarette users getting arrested and extorted draws on a misimpression that vaping is prohibited in Thailand. While the provisions make it appear so, Maris Kranyawath of ECST (End Cigarette Smoke Thailand) insists that no, you cannot get arrested for vaping. Plus Seven talks to him about the legality of e-cigarette and what Thai authorities say.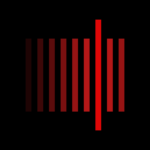 Photojournalists with a variety of interests—politics, economy, society, culture.