COVID-19 magnifies Thai government's phoney approach against fake news
With COVID-19 pandemonium, global citizens become susceptible to a myriad of misinformation. Rumours spread as fast as the virus and can incite ravaging panic among the public. Today's politics have seen the might of fake news. Many agree that a state-sponsored 'anti-fake news' centre is necessary to combat fabricated information.
However, some sees this approach as futile. Wasin Punthong, a political scientist, explains how this endeavour could even worsen the political aspect of this problem.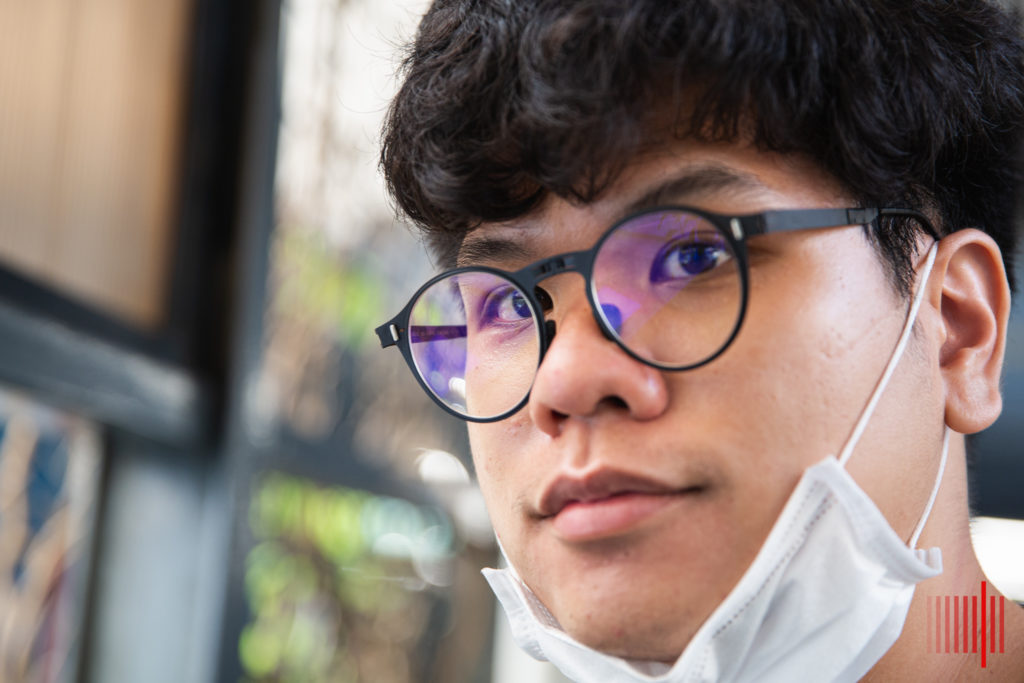 The state scarcely tells the truth
The government has no need to spend the limited manpower and budget with fake news monitoring and arrests, especially under this state of emergency, Wasin said. Instead, it has to display leadership in a time of crisis with earnest, open communication. Its duty is to deliver facts to the people.
"People might not believe all of it, but at least they can prepare for what will come."
Complete city shutdown. Warning to stockpile essential goods. Foreign scientists have discovered a cure for coronavirus. Ginger tea is an effective treatment. These are common types of fake news, said Wasin. Family group chats on the LINE application act as the prominent spreaders of these misinformations.
Even the government will find controlling such circulations a challenge–one that it might not need to take. To tackle this problem, the Thai government should focus on delivering the facts to citizens. Unlike the analog period of radio and television, the government can now provide facts straight to citizens' palms. Websites and social media platforms allow visual content for a quick, easy read.
"Government communication matters to citizens. It has to stay direct and open, and be able to answer the questions that concern the public. The spread of fake news can evaluate its performance; if people still share a massive amount of fake news, the government must reconsider its approach."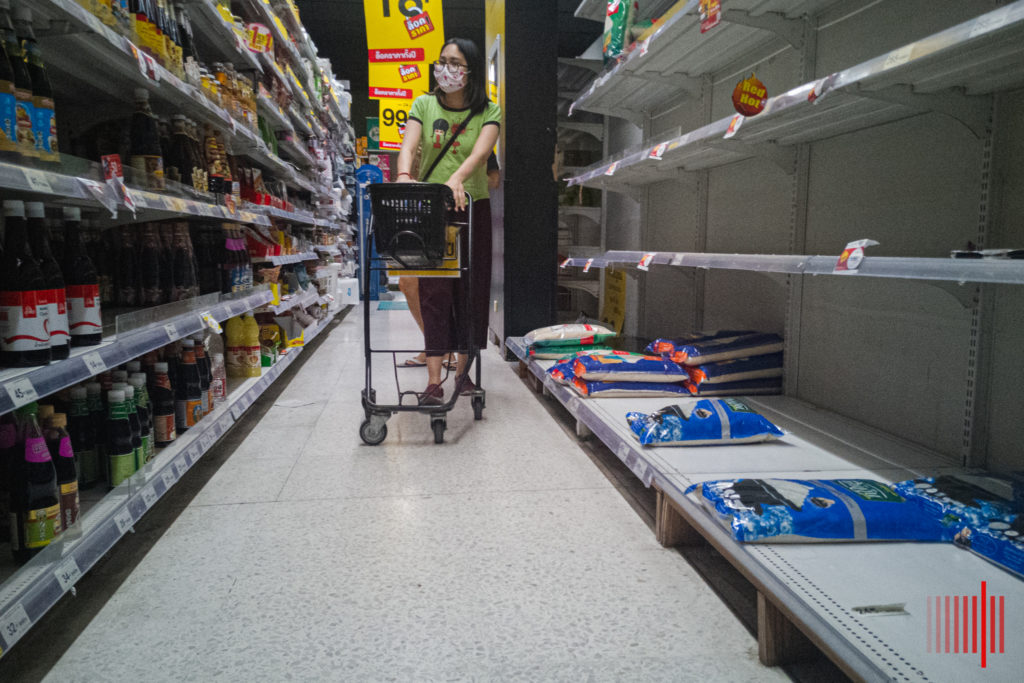 Unreliable state
COVID-19 outbreak highlights the government's discordant intra-agency communication and incompetent public communication, Wasin said. Governmental bodies make separate, contradicting announcements. Public panic ensues as a result.
For instance, less than an hour after the Bangkok Metropolitan Administration issued a partial lockdown order, the government spokesperson dismissed the news as 'fake news' before reissuing the statement.
In another counterproductive action, Prayuth Chan-Ocha's televised statement on 24 March declaring the state of emergency was anything but clear and direct.
These instances reflect what political scientist Anek Laothamatas called 'fragmented centralisation.' Failures to deliver dependable, accurate statements are damaging the government's reliability.
Trust eroded
If the government adopts 'telling the truth' strategy now, another kind of challenge will rise. Wasin stressed that the government needs to consider the fact that, when it comes to online information, Thais have lost their trust in the government.
During the past few years, Thailand has seen a sharp rise in arrests and charges against online critiques. The Computer Crime Act is frequently used to silence political opponents and dissidents. Social media users face criminal charges in the name of national security.
Past history of suppression and polarised society draws on the impression that any attempt to control the internet sphere is politically driven.
"Continuous abuses have eroded citizens' trust in government," Wasin emphasised.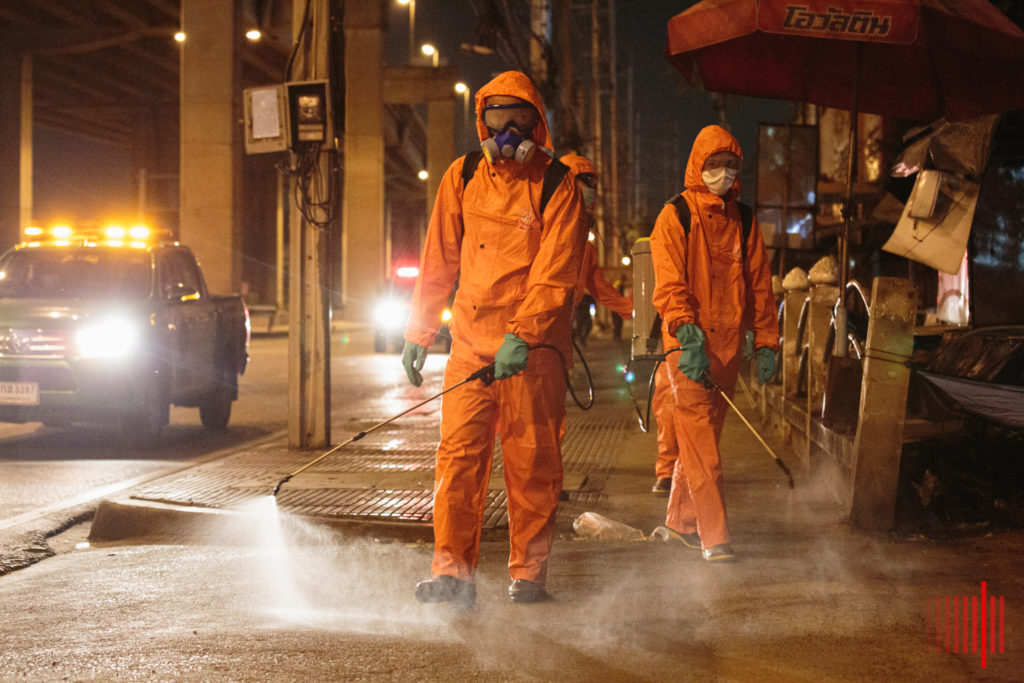 Let the people decide
"It is impossible to completely eliminate fake news. We all know that news sources on social media are scattered. It requires tremendous manpower to even try to take control, and that will be a wasteful effort. A more rational and probable approach is to boost digital media literacy and ensure the people can discern the information by themselves." said Wasin.
He exemplified a practice in the European Union–www.disinfo.eu is a website that provides facts to counter EU-targeted disinformation campaigns believed to come from Russia. The team monitors disinformation activities across traditional and social media platforms. It disseminates weekly reports to clarify and correct the fake news in question.
"I am not saying that the EU is without prejudice. Both the EU and Russia insist that their version of facts is the truth, and both have their own political bias. This practice is exemplary because it tries to maintain transparency. It compares contents in the 'fake news' versus its collection of 'facts' and lets the public decide what to believe."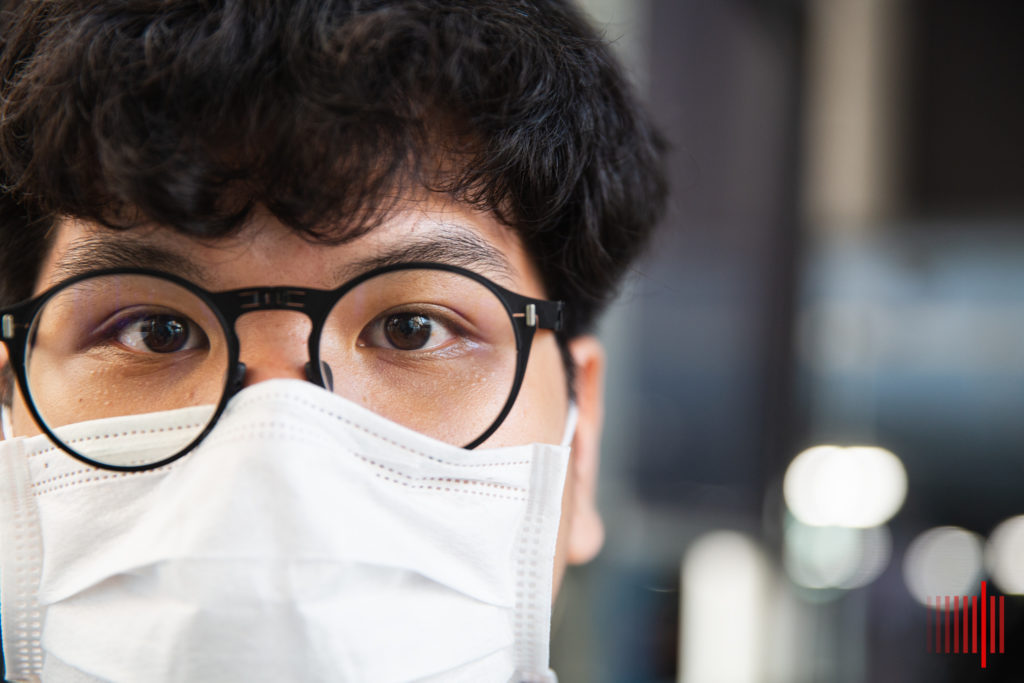 Wasin by no means suggested that Thailand fully duplicate the EU method. The deeply polarised society means no one entity can rightfully assume the dictation of truth, and certain variations of facts can be attributed to political spectrums. People will benefit more from exposure to contradicting claims and liberty to choose what to believe. Access to different sets of facts from opposing camps, said Wasin, will make a healthier, more critical society than one-sided censorship.
Under the normal situation, defamation-based laws are sufficient to strike back politicised fake news and slanders, Wasin said.
By focusing on arrests and charges, the government seems to deploy another tactic against political opponents, instead of countering misinformation that ravages Thai citizens.