Thailand protests against the Junta-Government and the Challenge of Monarchy Taboos
Wednesday 14th October, the pro-democracy rally gathered at the Democracy Monument, they moved the pot plants out of the area as the democracy-redemption from the dictatorship. During this event, the protesters scuffled with other yellow shirt rallies and the dispute ended with no damages.
In the afternoon, the protest marched to the Government House. Blocked by several police barricades, included four police buses and arrived at the Government House.
They criticized the junta government, the monarchy, and the legal system. The protesters planned to camp out in front of the House.
Thursday 15th October, the Government declared the "Severe" Emergency Decree over Bangkok in the early morning. Claimed the prevention of the Covid-19 expansion and the state security.

The decree does not allow assembly of over 5 people, the media are restricted from presenting sensitive issues that relate to country security, and the officers have power to call for a citizen's report.

Around 4.30 a.m. the hundred of crown control polices scattered the protesters who camped out in front of the Government House, with no injuries or encounters reported. Three protest leaders, Arnon Numpa, Parit Chiwarak, and Panusaya Sithijirawattanakul were arrested.

After the government declared the highest level of the Emergency Decree, the rally re-gathered at the Ratchaprasong intersection and began the speeches at 16.00 before ended at 22.00, tomorrow (16th Oct) the rally will continue on the same road at 17.00.
Friday 16th October, after 2 hours of the pro-democracy rally speeches, the chemical-laced water cannons were used as the crackdown approach.
The non-violent protesters and also the reporters were cannoned by the chemical water. More than 10 protesters were arrested; one reporter is confirmed. Afterward the protest leaders halted the rally and will announce the next gathering later.
Saturday 17th October, the pro-democracy group expanded flash mobs across Bangkok. Each was gathered without leaders, dissented the Emergency Decree, shouted the sentences as "F*ck you Tu" "dictators' slave" and also "Kingller" before dispersed.
Sunday 18th October, the pro-democracy group arranged the flash mobs over Thailand.
While the "Severe" Emergency Decree is still imposing in Bangkok, the protesters headed to the Victory Monument. Prepared human barricades against the crown control police and also water cannons, the protest ended without any violence at 20.00.
Monday 18th and Tuesday 19th October, the pro-democracy group has continued the flash mobs in various places across Thailand.

Writer: Jamas Kositvichaya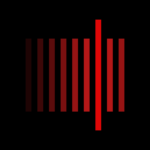 Photojournalists with a variety of interests—politics, economy, society, culture.