All you need to know about Thai Lottery
In a country where inequality is so high, dreaming of a comfortable life like the 1% is understandably common. What else is a fast pass to that dream, if not to win a lottery? Luck and superstitions manifest as digits that Thais believe hold the key to instant wealth. Thai lottery is not just gambling; it runs through the Thai culture, hope, and dream.
Thailand has an old saying, "Kon jon len huay – Kon ruay len hoon," which means, "The rich play with stocks and the poor play lottery." Huay, a Thai general term used interchangeably with 'lottery,' derives from a traditional Chinese wager brought into the kingdom of Siam during the reign of king Rama III. Western-style lottery was introduced in 1874, during the reign of Rama V, and was used only for charity or special occasion.
Regular lottery draw started after the Siamese Revolution in 1932. Seven years later, the Government Lottery Office was established. It is the most profitable state enterprise and brings the most income–18,717 million in the first quarter of 2020.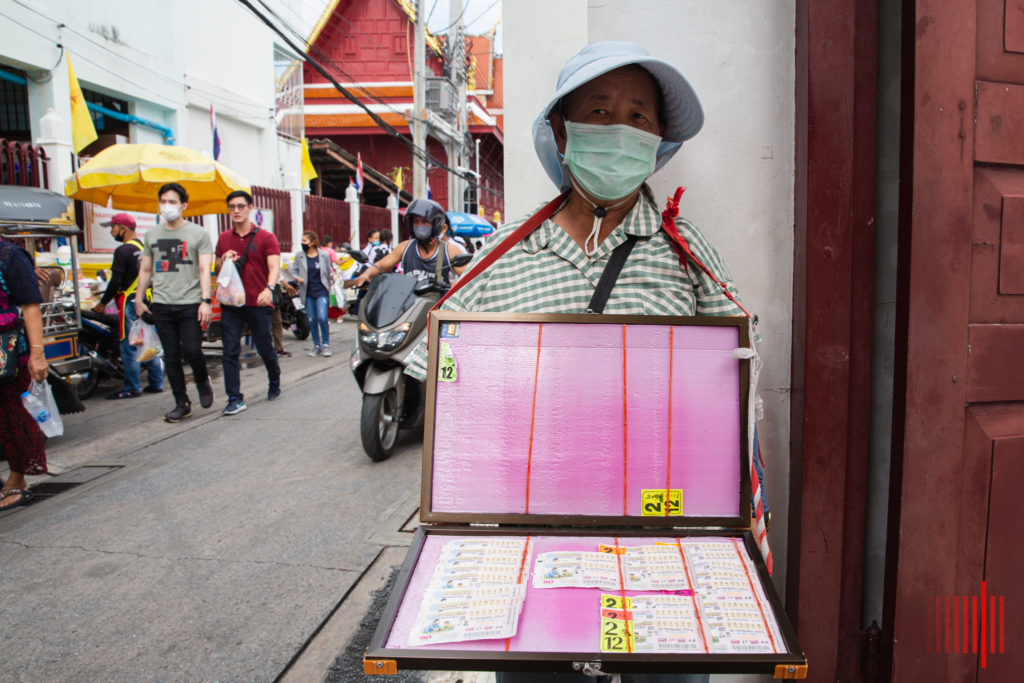 Sometimes when you're sitting in an open-air street restaurant, a lottery vendor might approach you with a slim wooden briefcase showing tickets. They might come on foot or have the briefcase held in front of a bike. Lottery booths can also be found in front of office buildings and at the entrance to department stores.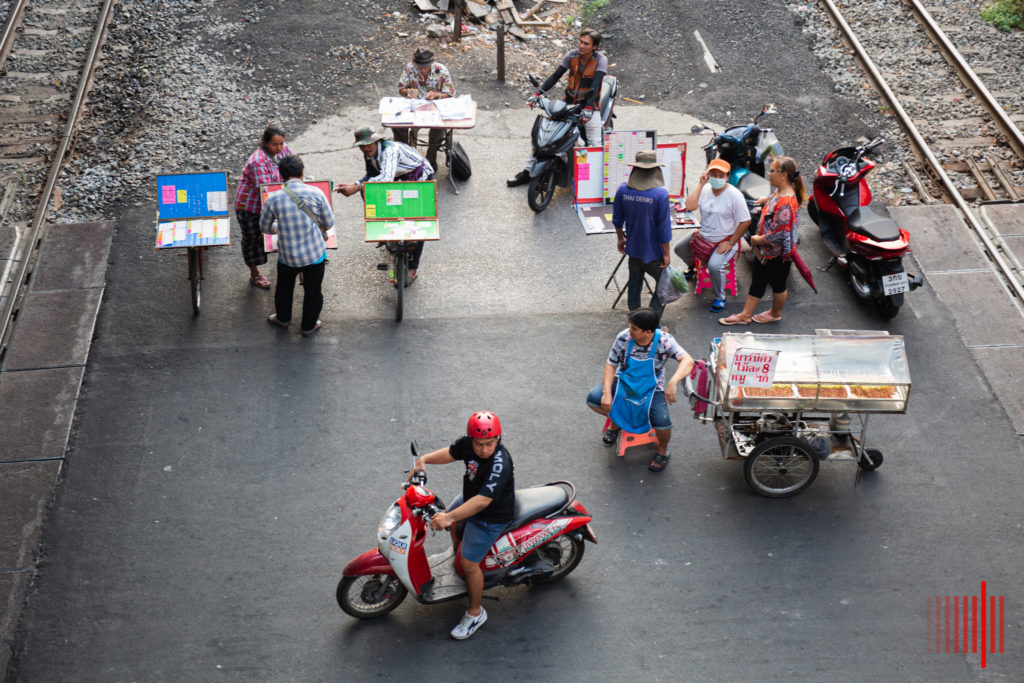 Buyers can get a single ticket or a pack of up to 40 tickets of the same digits. The pack allows the winner to multiply the rewards if the digits match. One lottery ticket costs 80 Baht, although it is common to see the seller illegally charging 100 Baht per ticket. The buyer must be 20 years of age.
Reward tiers and how to win
| | | |
| --- | --- | --- |
| Prize | Payout (Thai Baht) | How to win |
| First | 6,000,000 | Match all six digits in the first prize draw |
| Second | 200,000 | Five sets of six digits are drawn. Match all six digits to any. |
| Third | 80,000 | Ten sets of six digits are drawn. Match all six digits to any. |
| Forth | 40,000 | 50 sets of six digits are drawn. Match all six digits to any. |
| Fifth | 20,000 | 100 sets of six digits are drawn. Match all six digits to any. |
| Consolation Prize | 100,000 | Match same digits as first prize with +/- 1 in the last digit. |
| First Three Digits | 4,000 | Two sets of three digits are drawn. Match any to your first three digits. |
| Last Three Digits | 4,000 | Two sets of three digits are drawn. Match any to your last three digits. |
| Last Two Digits | 2,000 | A set of two digits is drawn. Match them to your last two digits. |
The prizes are drawn every 1st and 16th of the month. If that day is a national holiday, the draw will be postponed to the next day. If you win a lottery, the prizes must be claimed within 2 years of the draw result. You can claim the rewards at the Government Lottery Office and pay a 0.5% tax of the prize.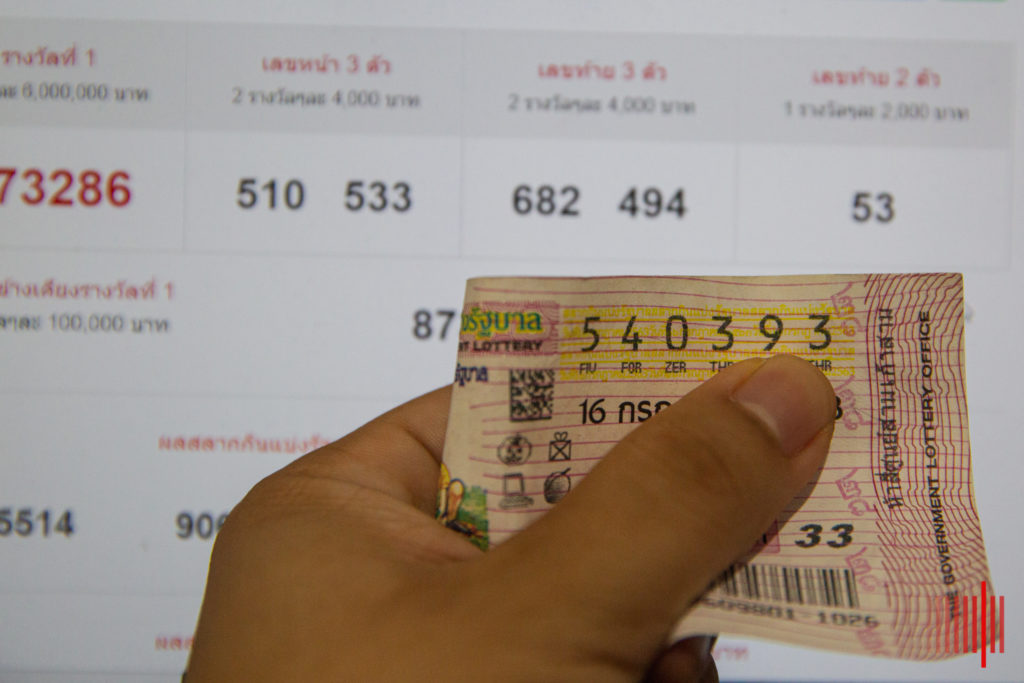 How Thais get their 'Lucky number"
Thai people have amazingly voracious ways to search for their lucky lottery numbers, mostly the last two digits. They hunt for bizarre events such as strange marks on animals, peculiar trees, anything that could interpret into numbers. Another common, albeit gruesome source, is license plate numbers of cars involved in a horrid accident. Royalty-related numbers like the birthday of royal family members are believed to be blessed lucky numbers. A dream can be translated to number as well. There are websites and books dedicated to the art of interpreting your dream into numbers, or you can ask local medium or even some monks to interpret it for you.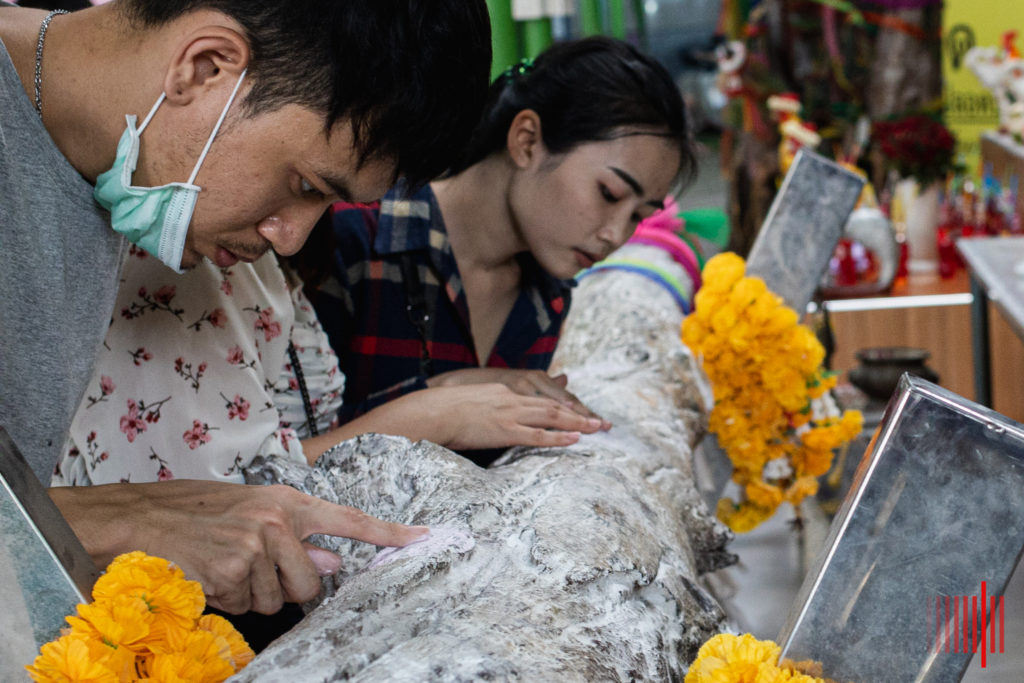 Twice a month, lottery buyers get the thrill of watching the live draw on the TV broadcast and, nowadays, live stream Youtube channels. You can also google 'Thai lottery' and put in your digits to check. Don't worry if you didn't win this time. Maybe the odds will be in your favour in the next 15 days.