Authorities remain inert as Thailand's pollution crisis continues
Thailand has been struggling with PM 2.5 – dust particles of 2.5 micrometres or less in diameter – since 2018, yet no effective measures from the government have been taken to tackle the issue.
In early 2019, Saraburi province hit the highest level of PM 2.5, averaging at 116 mg/m³ while Bangkok faced up to 57 mg/m³ in the wake of 2020, putting the capital at the third in the world's worst cities regarding air quality.
Prices of the N95 masks, which are used to filter the PM 2.5 particles, have been increased due to high demand and short supply in the market from time to time. Bangkok residents living in high-risk areas also seek after air purifiers to counter the pollution.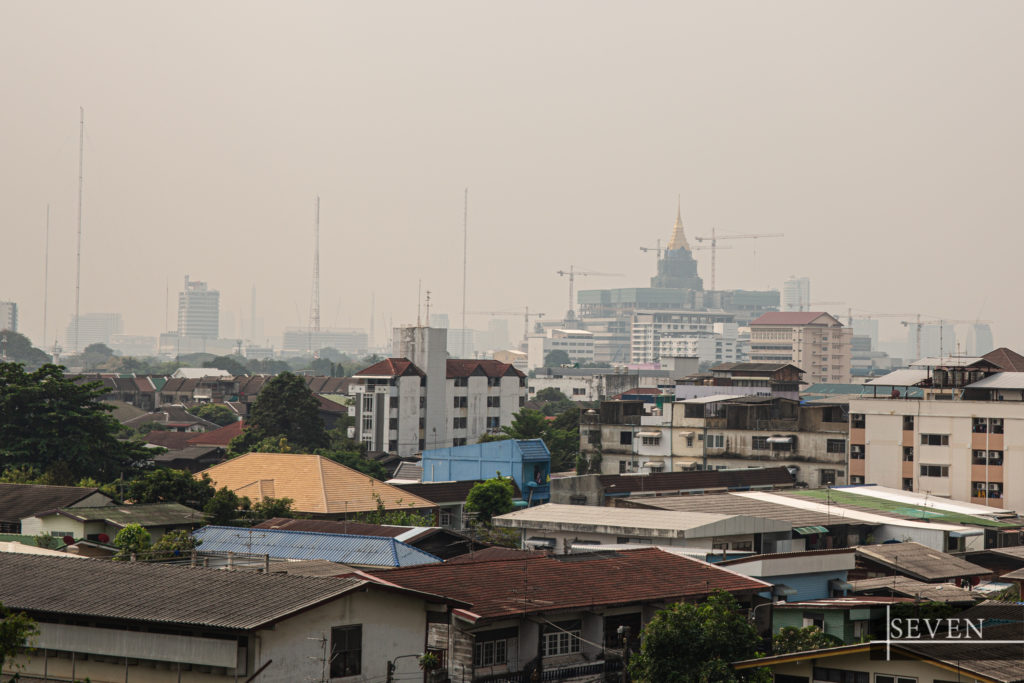 The government responded to the crisis by spraying water in hopes of washing the dust down to the ground. Department of Land Transport announced stricter enforcement of car exhaust inspection. On 22 January 2020, over 400 Bangkok public schools were shut down for one day to reduce car exhaust emissions caused by traffic congestion. However, there are no longer-term solutions enforced.
During the New Year holidays, several Bangkok residents left the capital city to their hometowns or foreign countries, emptying the metropolitan roads and lessening one of the main pollution sources — traffic emissions.
Once the business days returned, the AQI (Air Quality Index) in the capital skyrocketed back to an unhealthy level.
In a livestream interview via SuthichaiLive Youtube channel on 20 January 2020, Pralong Damrongthai, director of the pollution control Department, insisted that the dust situation does not reach the dangerous level. According to Pralong, people who experienced nosebleeds and rashes already have health complications. He also said that people who blame pollution were being 'dramatic.'
Experts and public health officials who talked about health hazards, Pralong added, probably bear malicious intentions towards the public sector. He also expressed concern that people mistake the higher AQI number for the PM 2.5 measurement unit, leading to confusion and panic.
Although the pollution crisis has been ongoing since 2018, the budget allocation suggests the government's indifference. Ministry of Natural Resources and Environment receives 3.03 billion baht, a mere 0.29% of the 2020 total budget expenditure. Out of this amount, air pollution management gets a scrap of approximately 88 million baht.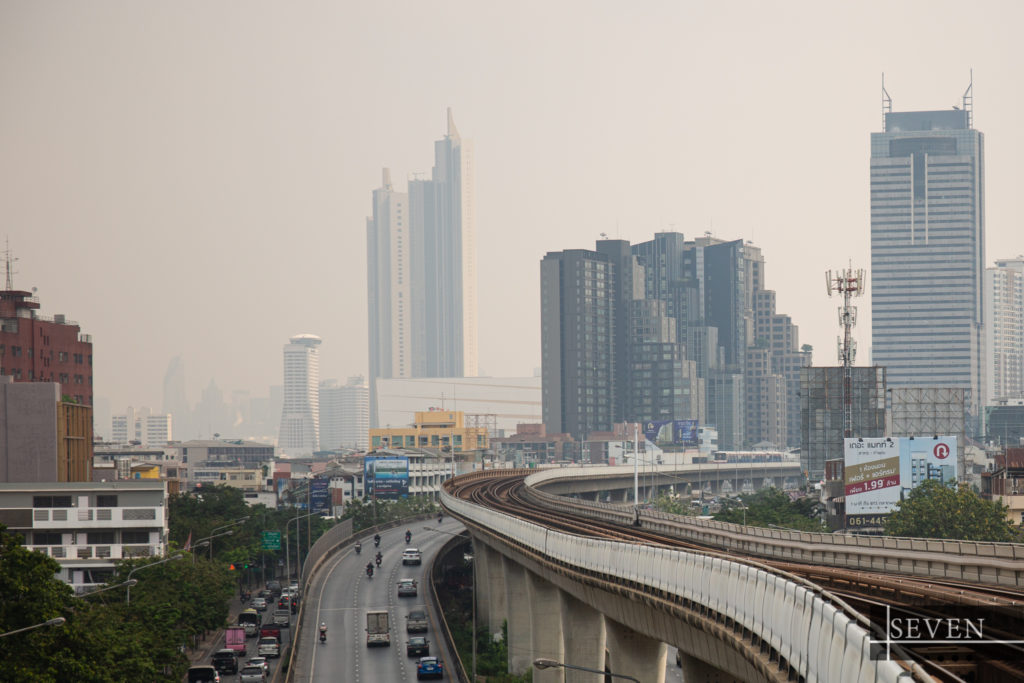 Emissions from vehicle exhausts are a major contributor in areas with dense traffic. Bangkok Metropolitan Administration's measures targeted cars that released black fumes. Water cannons were deployed to particularly bad areas as an attempt to ease the smog.
Other provinces face dust and smoke from different origins. Saraburi, for instance, suffered heavy pollution from stone and cement plants while air quality of northern province of Chiang Mai is usually tainted from forest fire.
Sugarcane plantation fire is a notable offender. Short harvest season and expensive harvesting machines led farmers to opt for burning crop fields, which allows labourers to collect sugarcane easier and faster. A ban on the practice was imposed, but the enforcement was insubstantial as the government hesitates to offend the sugar production industry and lose political support.
Studies suggested that the haze originated in multiple hotspots is caused by open burning in neighbouring countries. Despite becoming a regional problem, the Ministry of Foreign Affairs did not raise the issue in the ASEAN discussions, said Virot Ali, political scientist and professor of Thammasat University.
The government needs to assess and pinpoint the roots of the crisis, distinguishing ones in metropolitan from the rural areas, Virot added.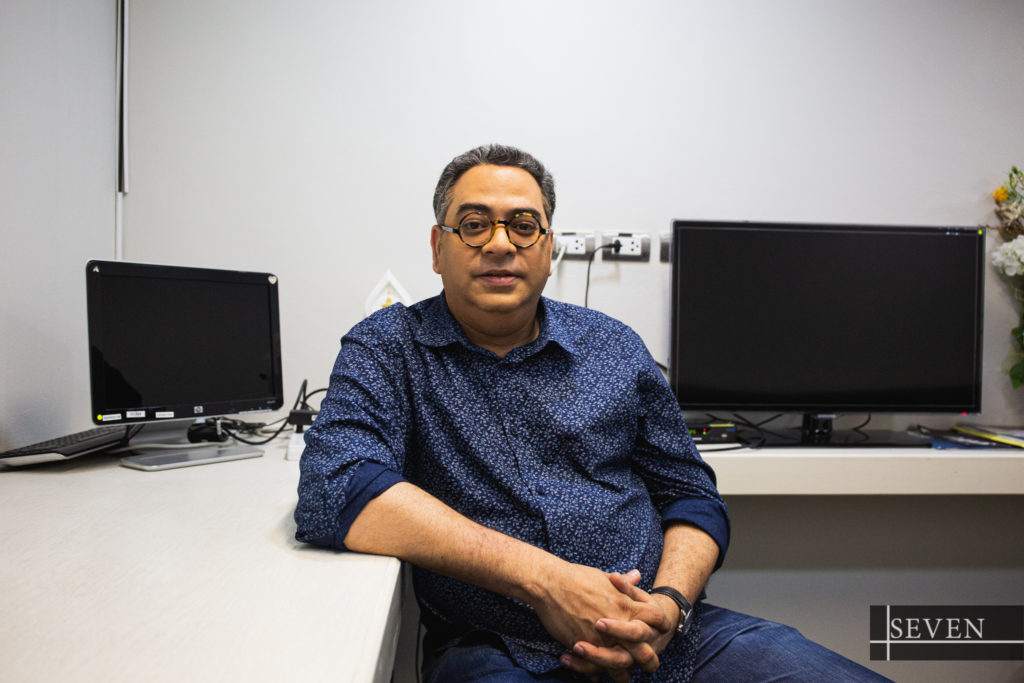 "High levels of PM 2.5 are found in areas with severe traffic congestion, not only in the central districts of Bangkok but also in residential perimeters," Virot said. "This suggests that black smoke is not the main pivot. It is traffic density that largely contributes to air pollution."
Monitoring black smoke emissions and inspecting car exhaust levels do not suffice. The government must look for longer-term plans to reduce traffic density, such as completing and improving the public transport system.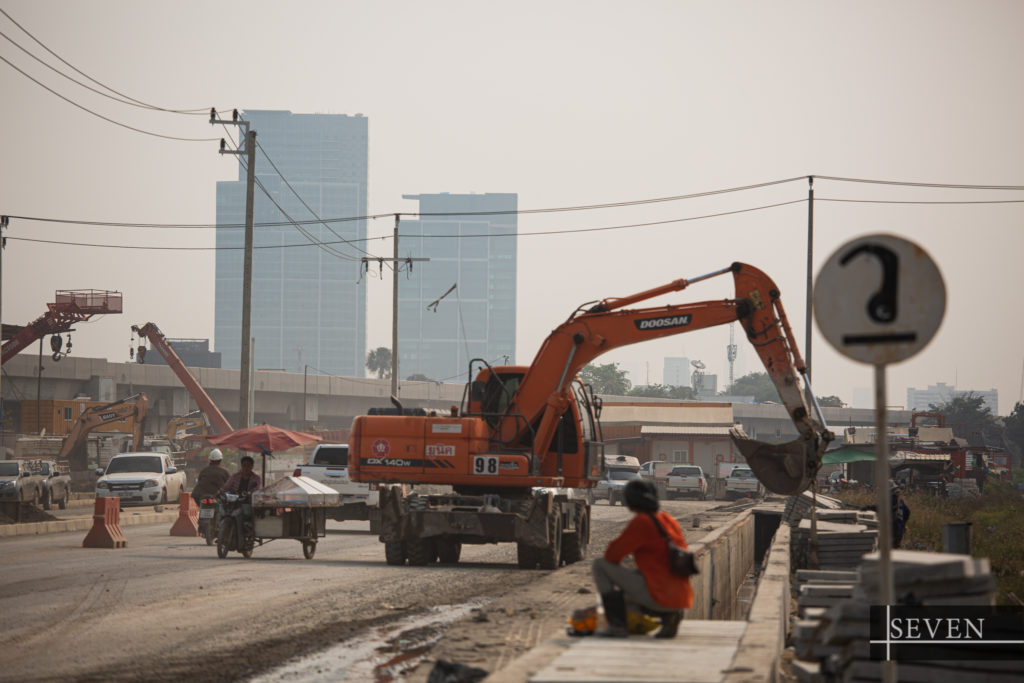 Less mentioned but no less damaging is the construction sites. Apart from creating traffic bottlenecks, various electric train constructions do not prioritise cleanliness measures. Pollutants from construction projects also include dust from ill-equipped trucks. Minimising the effects of megaproject constructions, which are estimated to finish by 2022, is another challenge that the government must tackle.
"Government has to start laying down the core issues and impose efficient, tangible solutions. Be it long-term traffic management or transition to electric vehicles and clean energy, they must push incentives to drive behavioural changes among people. Stop waiting for the haze to blow away," Virot said.