It is over five months that lives in Bangkok have been greatly affected by the Covid-19 outbreak. Security measures are imposed forcing the city dwellers to adjust to a "new normal." Emergency Decree and nighttime curfew are in effect. Schools, shopping malls, and numbers of businesses have to close their doors. Companies implement the work-from-home policy. Wearing face mask in public becomes mandatory.
Plus Seven creates a timeline and compiles a gallery of photos, documenting lives in Bangkok during the outbreak.
Lockdown Timeline
January 13 – First case in Thailand reported.
February 24 – Covid-19 declared the 14th dangerous disease in Thailand by the National Infection Control Committee.
March 17 – Cabinet approves 15 urgent measures: closure of universities, international schools, tutoring schools, nightclubs, entertainment venues, traditional massage parlours, theatres, and prohibition of mass gathering.
March 21 – Bangkok governor orders partial closure of shopping malls. Only takeaway food and medicine are permitted.
March 24 – PM announces a state of emergency.
March 26 – Emergency Decree comes to effect nationwide.
March 27 – Bangkok Administration orders additional measures including closure of convenience stores during 00:00-05:00 and closure of all public parks. Other provinces follow the provincial governor's decision.
March 29 – People begin to return to hometowns. Other provinces start to close venues at risk.
April 2 – Nationwide curfew announces, prohibiting people from going outside their residence between 22:00-04:00.
April 7 – 2020 academic year postponed to July 1.
April 8 – Songkran celebrations cancelled.
April 9 – Bangkok bans sales of alcoholic beverages. Other provinces follow the provincial governor's decision.
May 1 – Ban on alcohol sale lifted.
May 3 – Phase 1 of lockdown relaxation: restaurants outside shopping malls can resume dine-in service while keeping physical distancing measures, markets can reopen, hairdressers and barbers are allowed to provide only cutting, washing, and drying services, and customers are prohibited from waiting in the parlour.
May 17 – Phase 2 of lockdown relaxation: curfew adjusted to 23:00-04:00, large shopping malls and restaurants allowed to open with physical distancing measures.
June 1 – Phase 3 of lockdown relaxation: curfew adjusted to 23:00-03:00, massage parlours, public parks, gyms, cinemas reopened with physical distancing measures and limited capacity.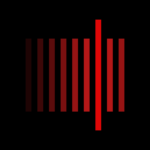 Photojournalists with a variety of interests—politics, economy, society, culture.