Dog café stands empty as humans stay home
While Thai coffee shops compete for the most Instagrammable décor or the perfect blends, dog cafés rely on cute doggos you can play with. This experience requires that clients be at the establishment–a discouraged action in the year 2020. Pandemic measures and public paranoia forced cafés to survive solely on food delivery. Unable to offer floofers' interaction, dog cafés lost their unique selling point.
Dog lovers in town
"We have gained remarkable momentum throughout our five years in business," said Veenasarin "Thoy" Promjittipong, manager of Dog In Town café in Ekkamai.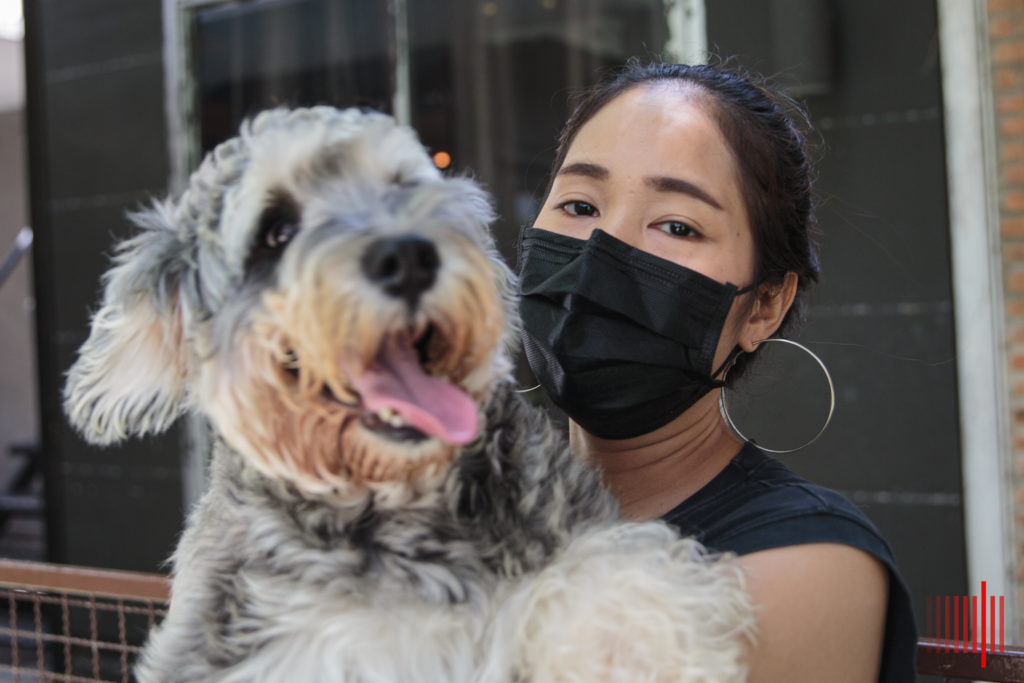 Thoy attributed the success of animal cafés in the past 4-5 years to young working adults. This growing generation remains unmarried for longer than their parents, and have no need for spacious family-friendly lodgings. Most of them live in smaller apartments and condominiums that do not allow tenants to keep pets. Besides this restriction, many working adults cannot afford money or time to maintain a four-legged companion.
"This group of clientele owns an attitude that, with their hard-earned money, they deserve to buy a little happiness," added Thoy. "They want to play with pets to reduce stress, but they cannot own a dog. We are the answer to that."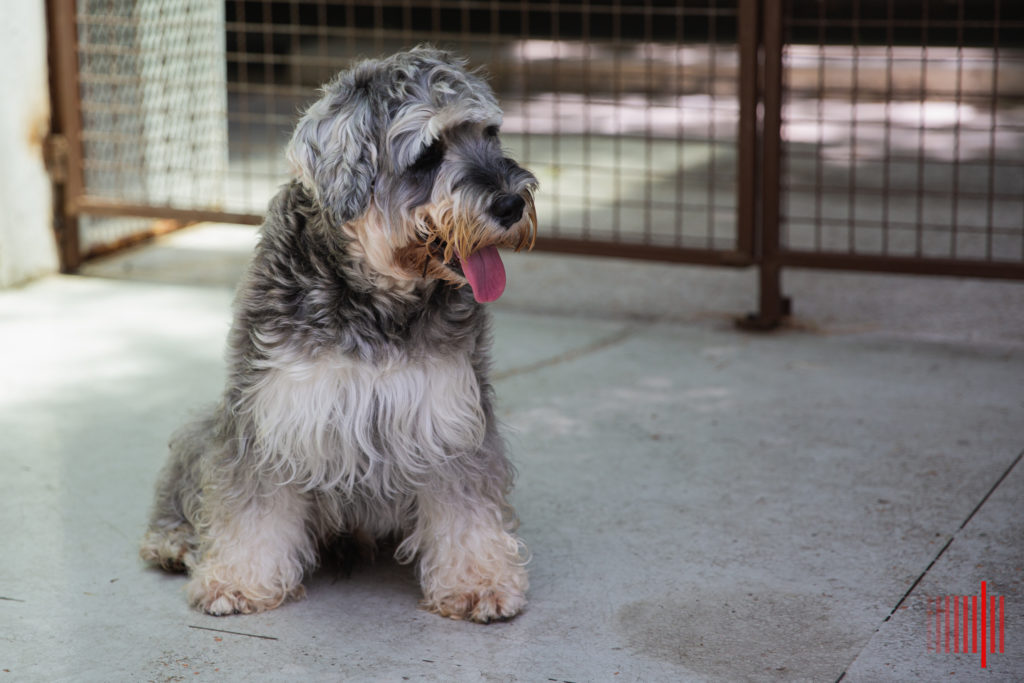 Seeing this demand, Thoy's brother-in-law found 'Dog In Town' for dog-loving urban dwellers. Thoy and her husband manage the Ekkamai branch as her brother-in-law went on to establish another in Ari.
Another primary factor is social media. Dog In Town's popularity grew from word of mouth, where visitors post photos of the dogs for their friends to see, bringing more clients. Thoy claimed that she has never paid for any influencer review and had turned down unsolicited paid review offers.
Furry attraction
"In our early days, certain Singaporean and Hong Kong customers asked if they could write about us on their blogs. Turns out, they were famous influencers, and their reviews attracted their followers and other bloggers to our café."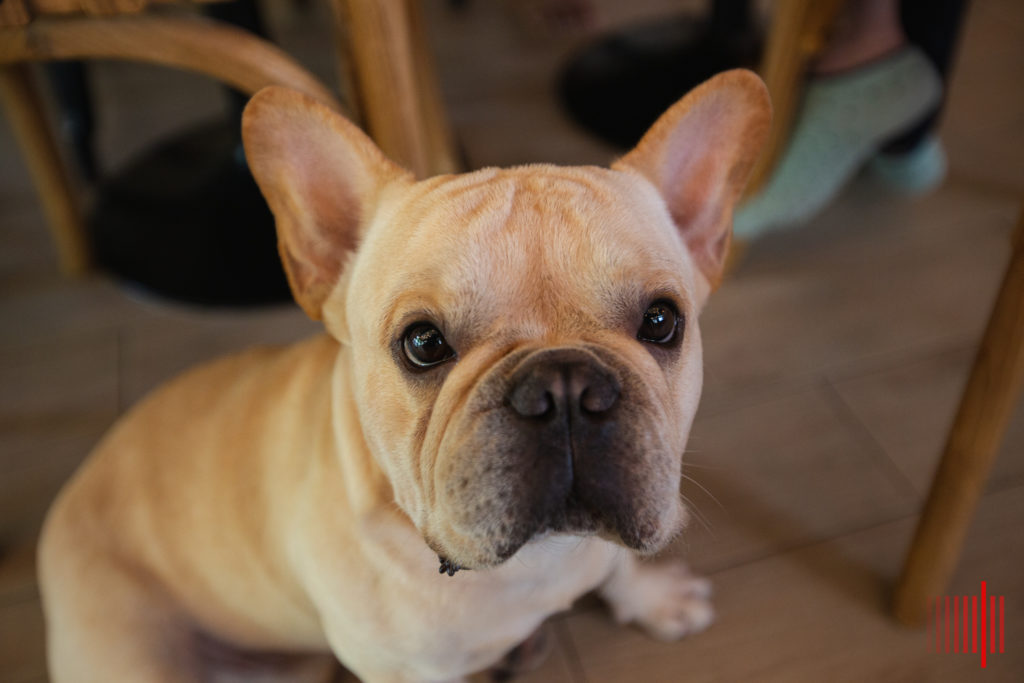 The café generates most revenue from Asian tourists who would follow reviews and suggestions from their compatriots. Dazhong Dianping, a Chinese review application, recently sent Dog In Town a certificate to acknowledge its sweeping positive reviews and check-ins.
"They are generous spenders," said Thoy, explaining that it is common for a group of Chinese to spend thousands in a single session.
It helps that Dog In Town is located near a BTS station. The café has welcomed many luggage-dragging tourists who stop by to play with doggos before going to Suvarnabhumi Airport.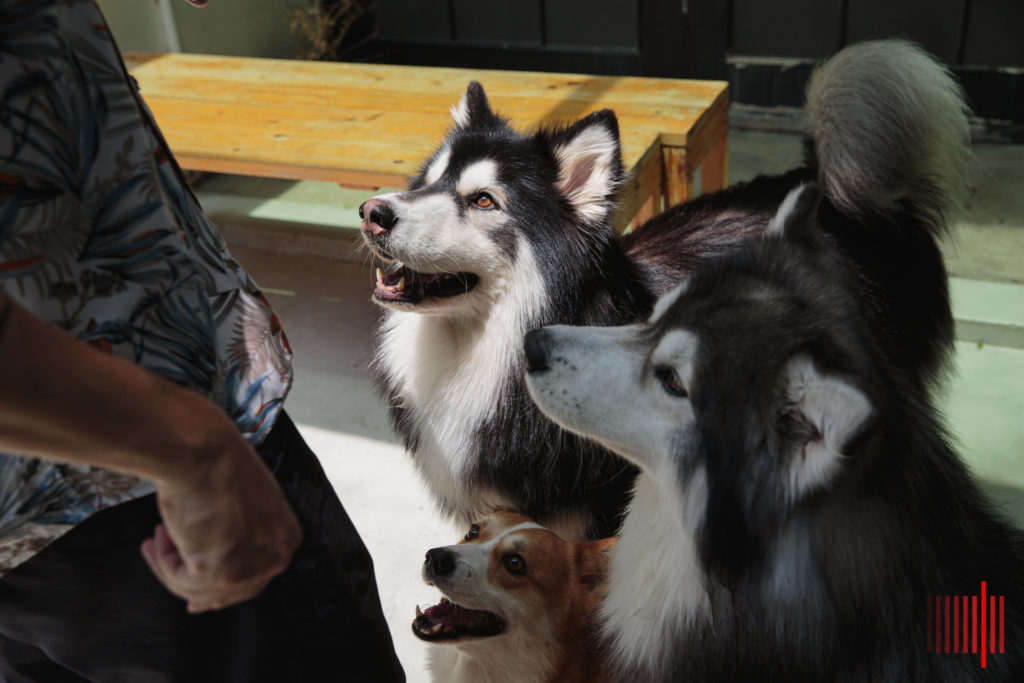 Weathering out pandemic
" It started to slow down last December around the time COVID-19 appeared," Thoy recalled.
When the world became aware of the COVID-19 outbreak, tourism and its related business came to a halt. Animal cafés are no exception; Dog In Town's revenue plunged more than half once the tourists were gone. The lockdown measures banned the dine-in option in eateries since 21 March. This means the appeal of animal cafés is no longer salable.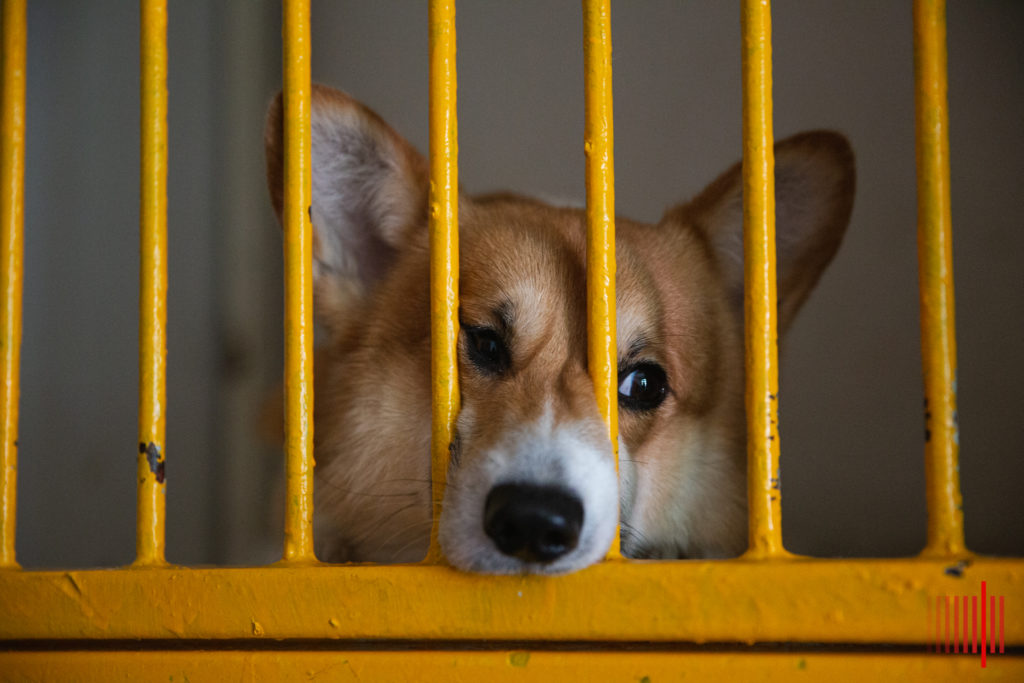 At Dog In Town, a monthly expenditure for 11 dogs and management is around 500,000 baht. During the lockdown, which the café earned zero income, Thoy had to cut employees' salaries, but she refused to lay them off.
"We tried to sell ceramic mugs and coffee through delivery service, which our staff got to keep all delivery fees. It was just to keep our staff employed, and did not earn much."
Thoy then started to bake brownies and Tom-and-Jerry-style cheesecake to sell in her alma mater Facebook group. She received overwhelming orders and had to recruit all employees to help with baking and delivery.
"Now we make enough to pay the normal salaries," said Thoy.
Prioritise the puppers
Meanwhile, the 11 out-of-work stars of Dog In Town do not seem to notice human troubles. Their routine, consisting of sleeping, lounging, and sometimes playing, hardly changes.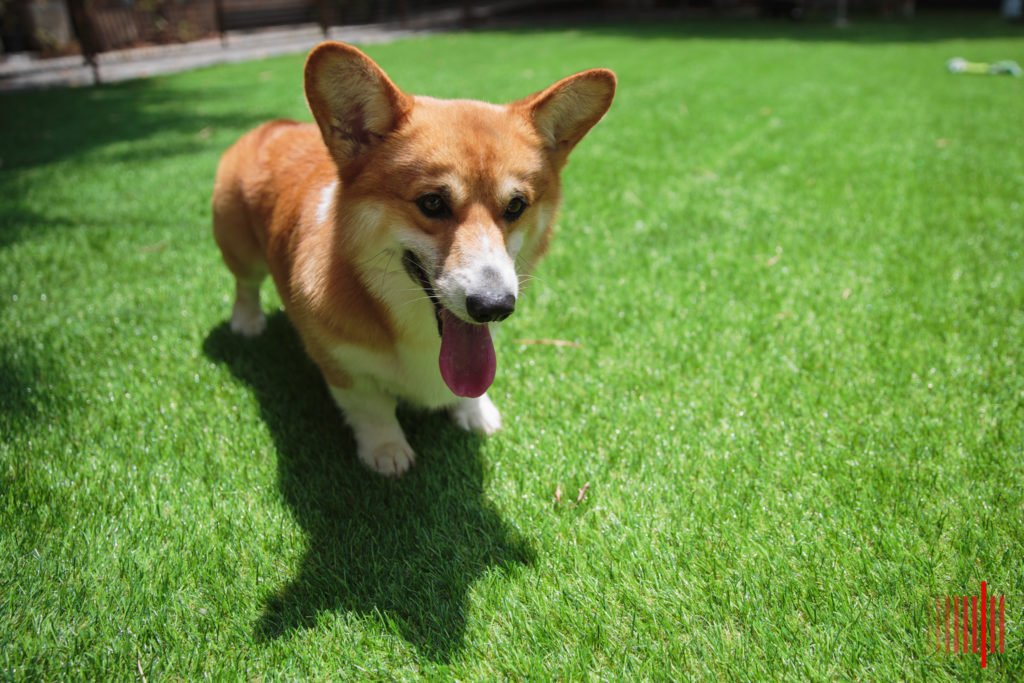 "Instead of hanging around the café, they have to go to the cages after eating. But they will be let out to play in the lawn every hour as usual. The dogs have one on-site caretaker who walks them every day. They also get to lounge in the café zone every other day."
Thoy firmly believes that proper care of the dogs will show. Visitors can see that happy dogs are healthy and well-cared-for, which is a crucial factor for business.
"Whatever they used to have, I make sure that they still receive the same treatment. The dogs may be a little confused that they do not get to enter the café as much as before. But I think they are used to it now."
Indefinite Plan B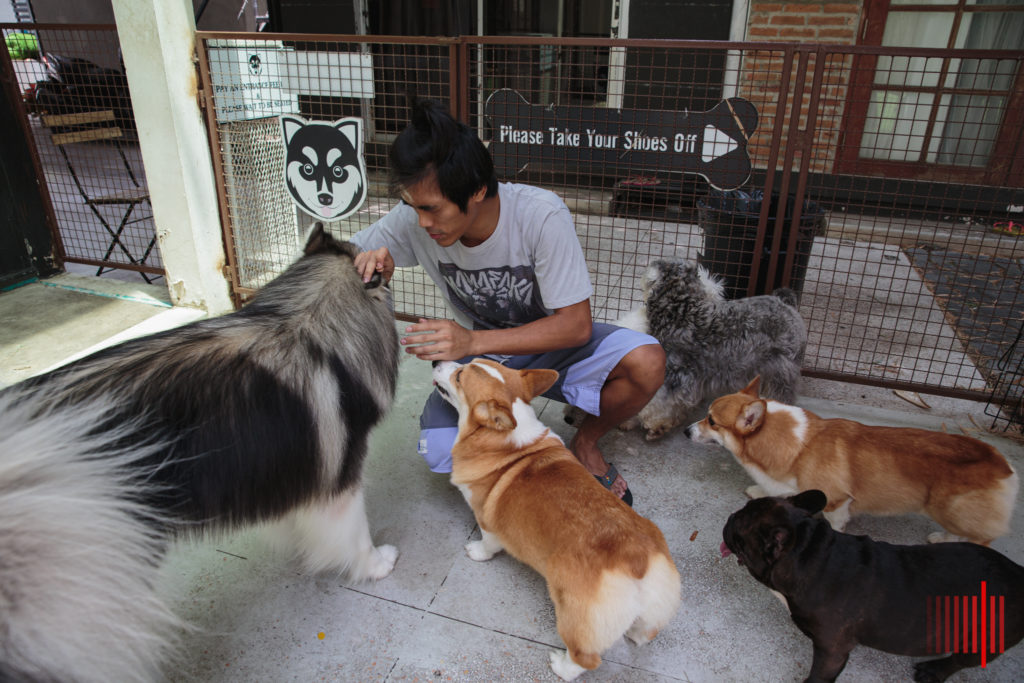 Thailand is slowly reopening business as reports of new COVID-19 cases dropped to single digits. Animal cafés, however, are not in the restriction easing list. The district office told Thoy that her café counts as an entertainment venue, which encourages people gathering and risks the virus spread.
Even if the café can fully operate, Thoy doubted that the business will ever recover.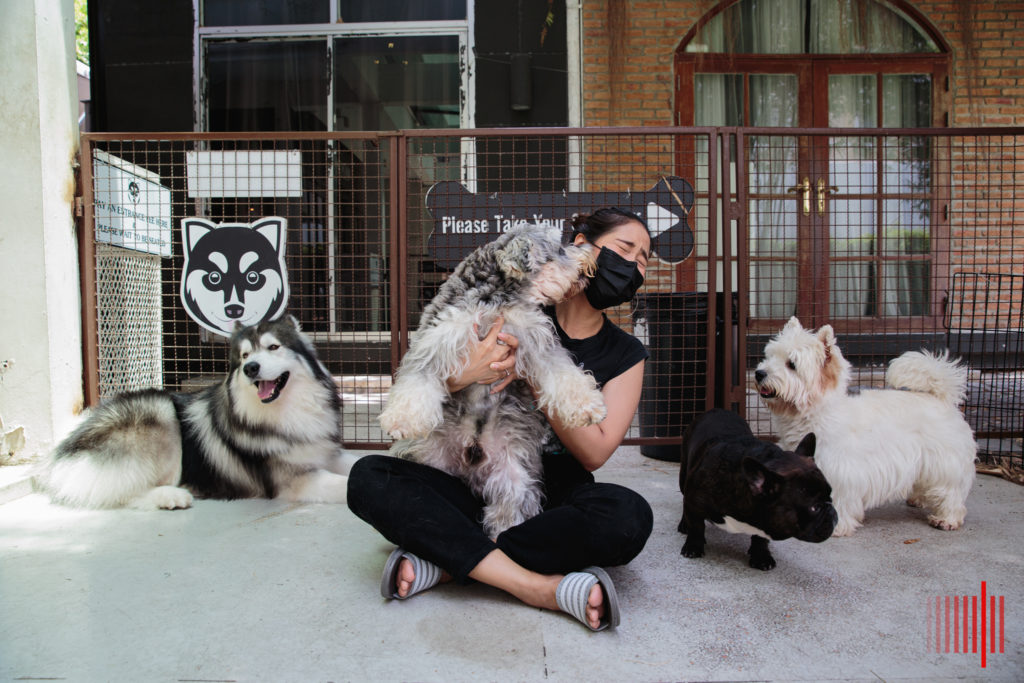 "People are worried that they might get infected from the dogs. There is a study confirming that the virus cannot transmit from dogs to humans. Still, people fear that carriers who play with the dogs will leave the virus on their fur, and someone else will catch it."
Asked about her plan for the long term, Thoy admitted that she has not come up with a new business model other than baking and cooking. Food delivery is the only viable choice for the time being, and it is unlikely that humans will get to see the doggos any time soon.