Photos: Bangkok masks up amidst COVID-19 outbreak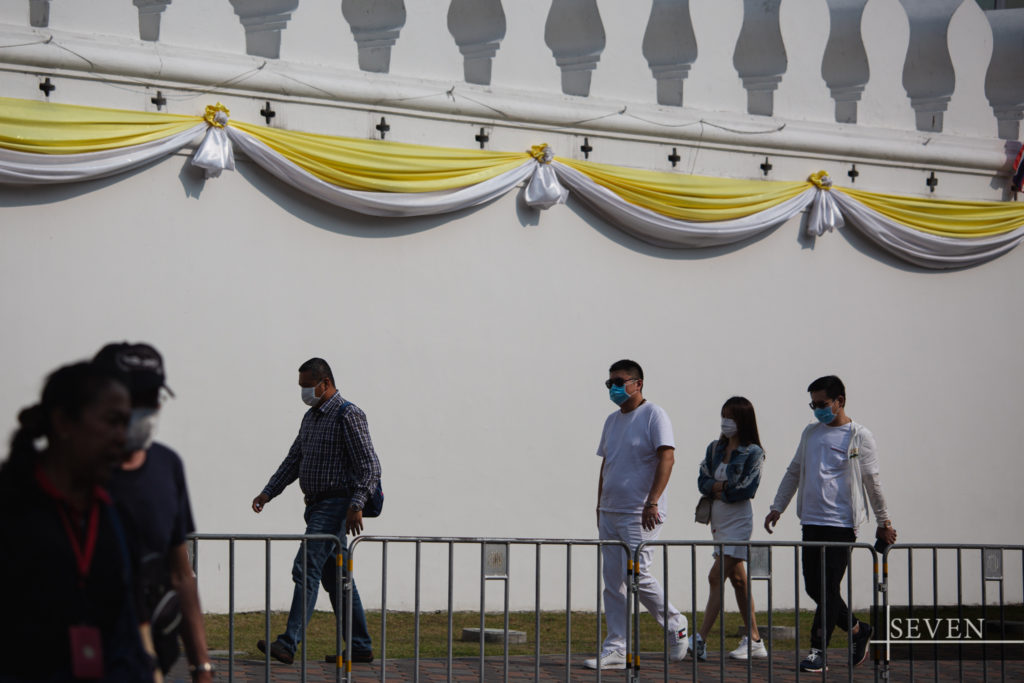 Amidst the COVID-19 outbreak, Wat Phra Kaew sees a sudden disappearance of its major group of visitor: Chinese tourists.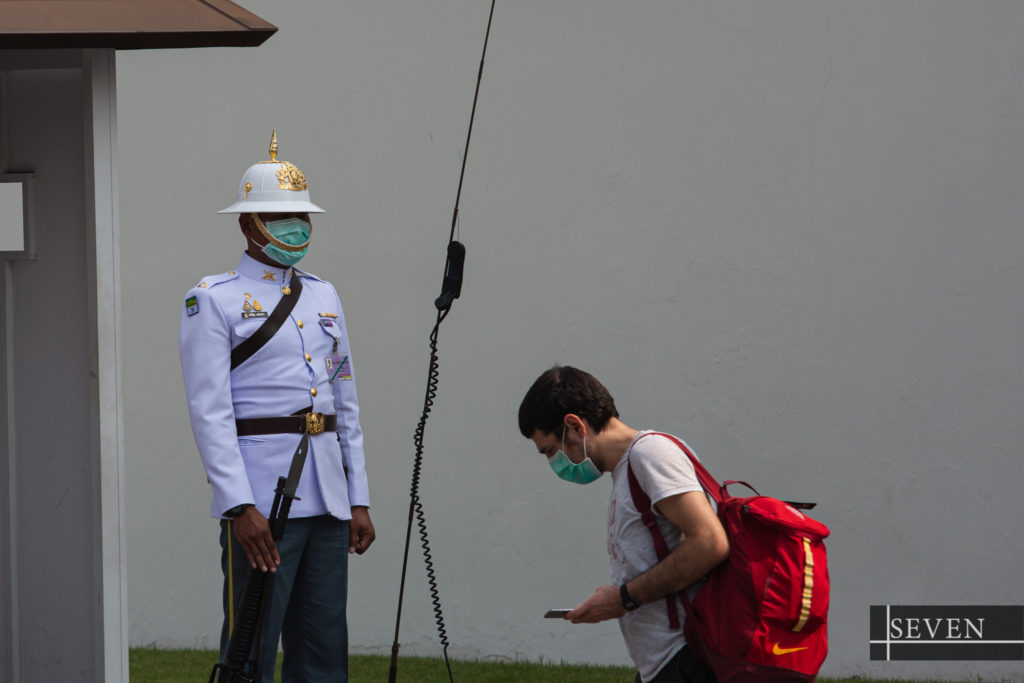 Face mask is a new addition to the Royal Palace guard's attire.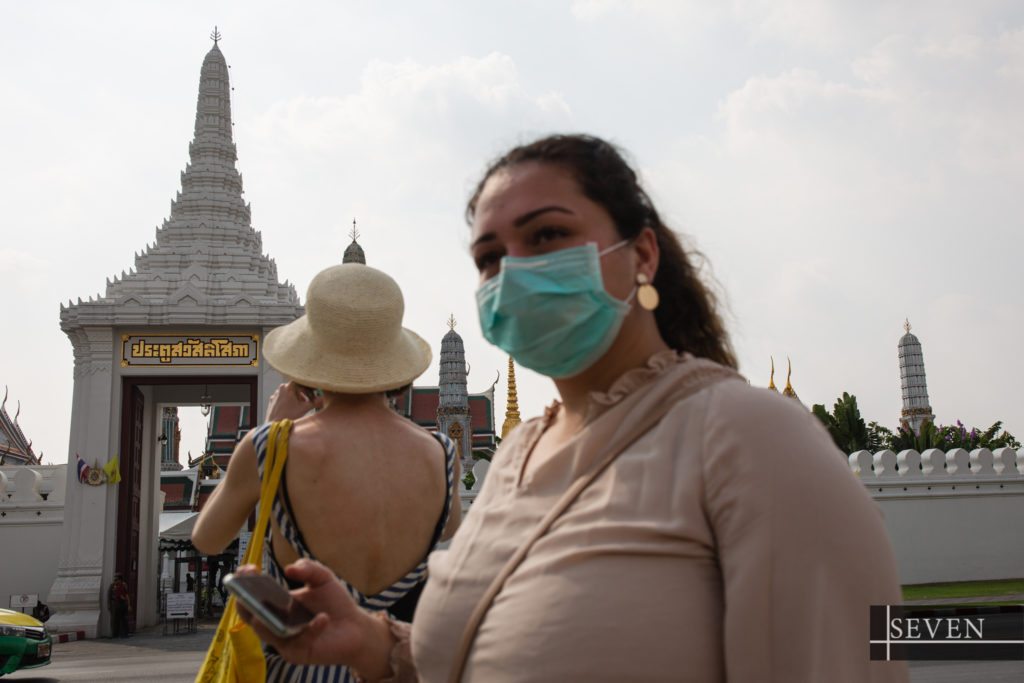 Once bustling with multinational visitors, Wat Phra Kaew and the Grand Palace look unfamiliar with only sparse western tourists.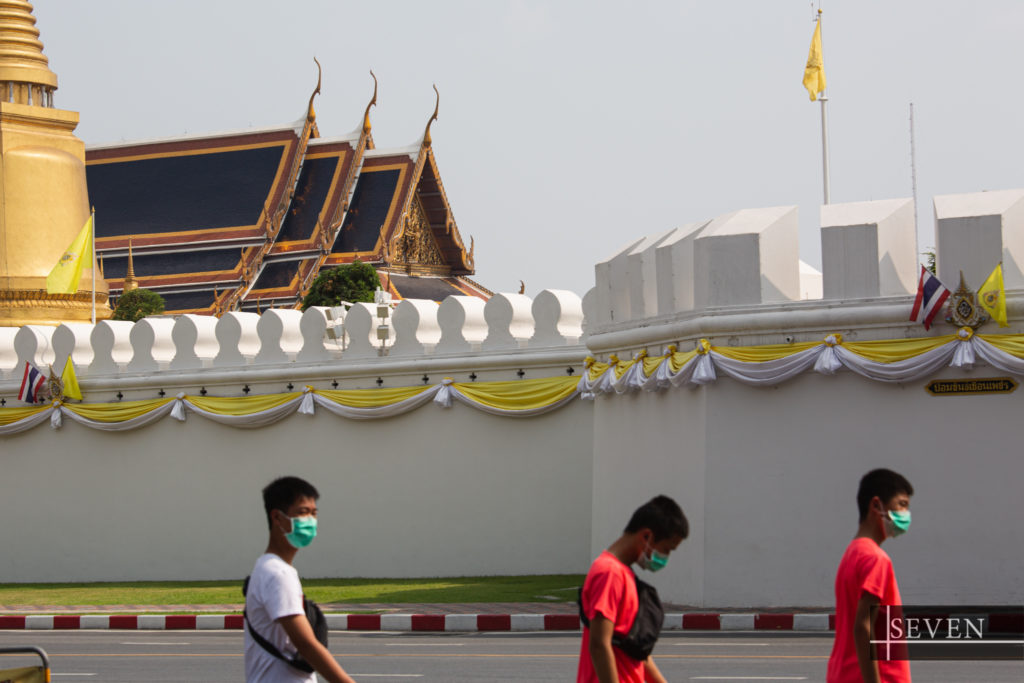 Wat Phra Kaew stands vacant as China declared various measures to curb with the outbreak including a ban on outbound group tours.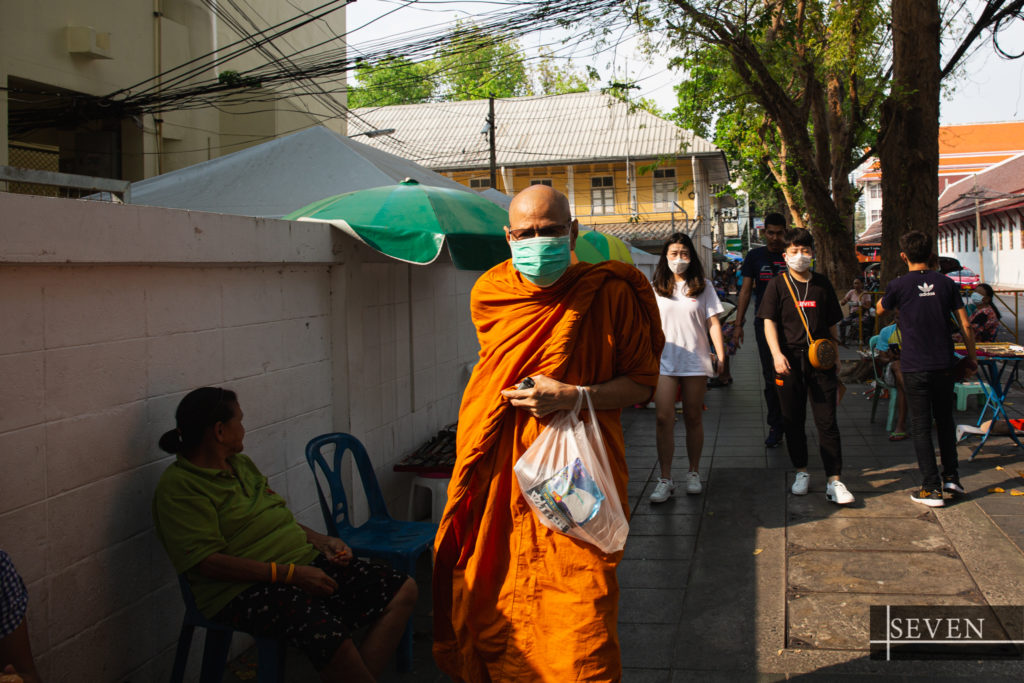 A monk wears mask to protect from COVID-19 virus.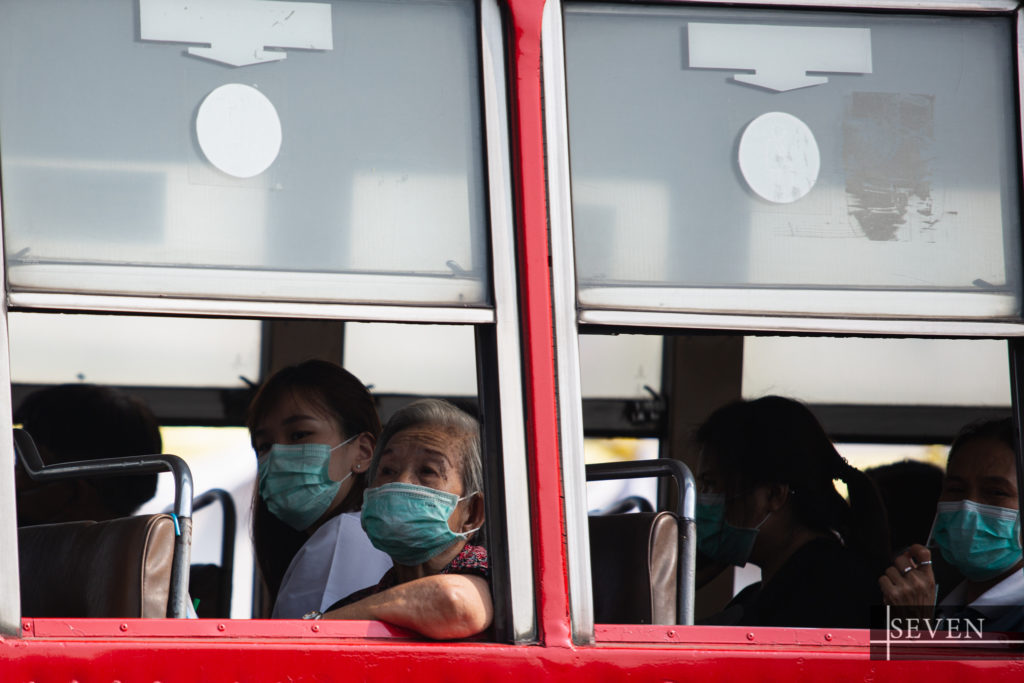 Bus passengers protect themselves with masks as COVID-19 becomes an epidemic, with Thailand having one of the highest numbers of confirmed cases outside China.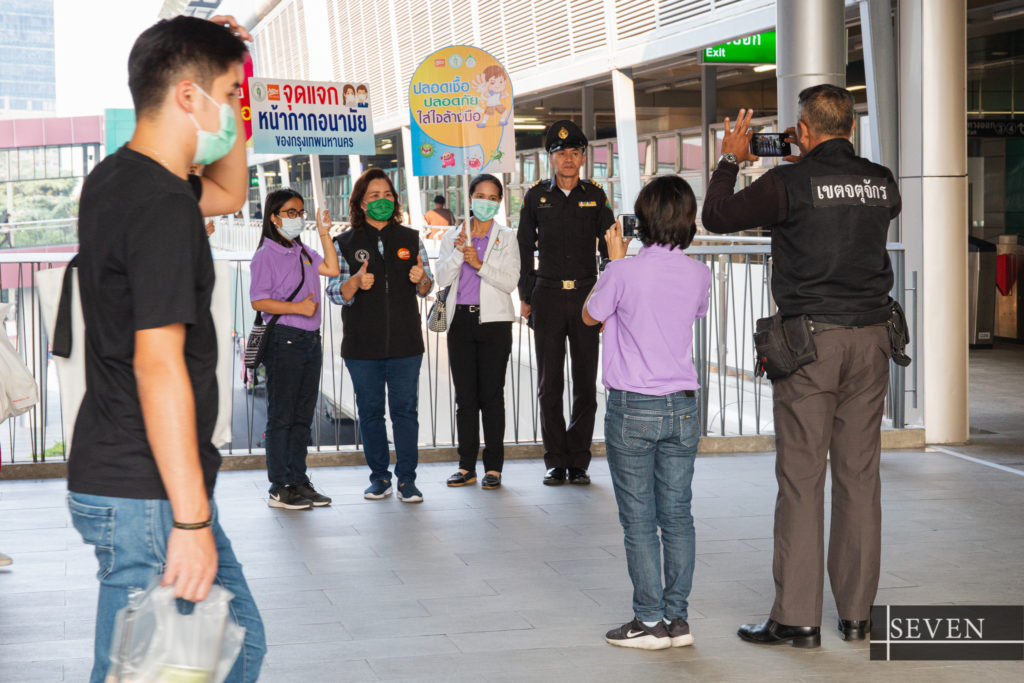 Bangkok Administrative officers distribute surgical masks at Ha Yaek Lat Phrao skytrain station on 8 February 2020.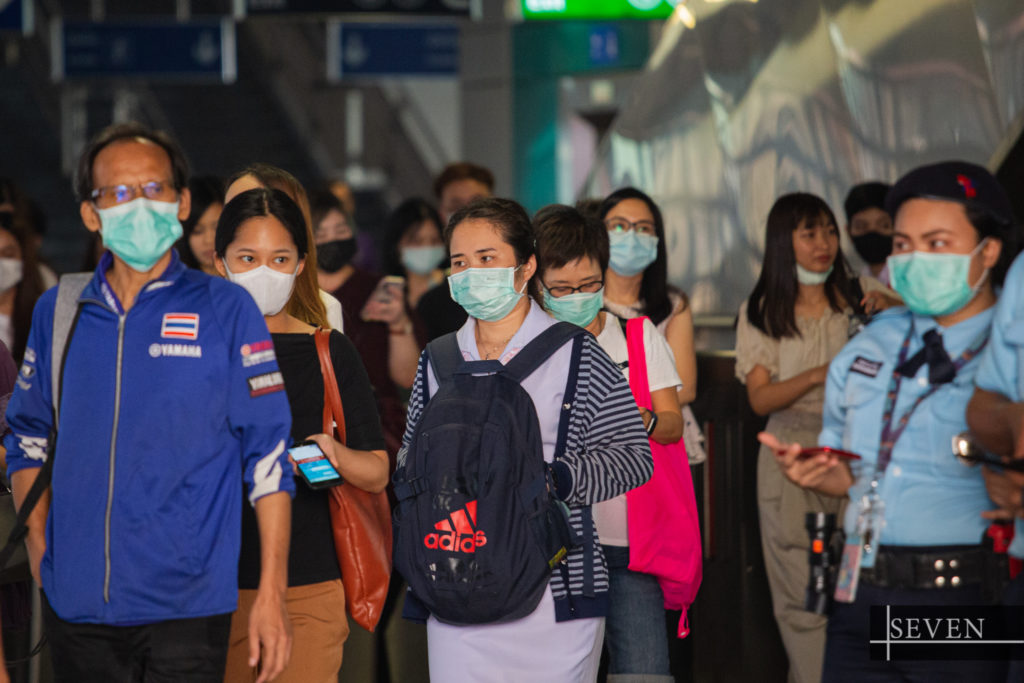 Commuters with masks exit a skytrain station.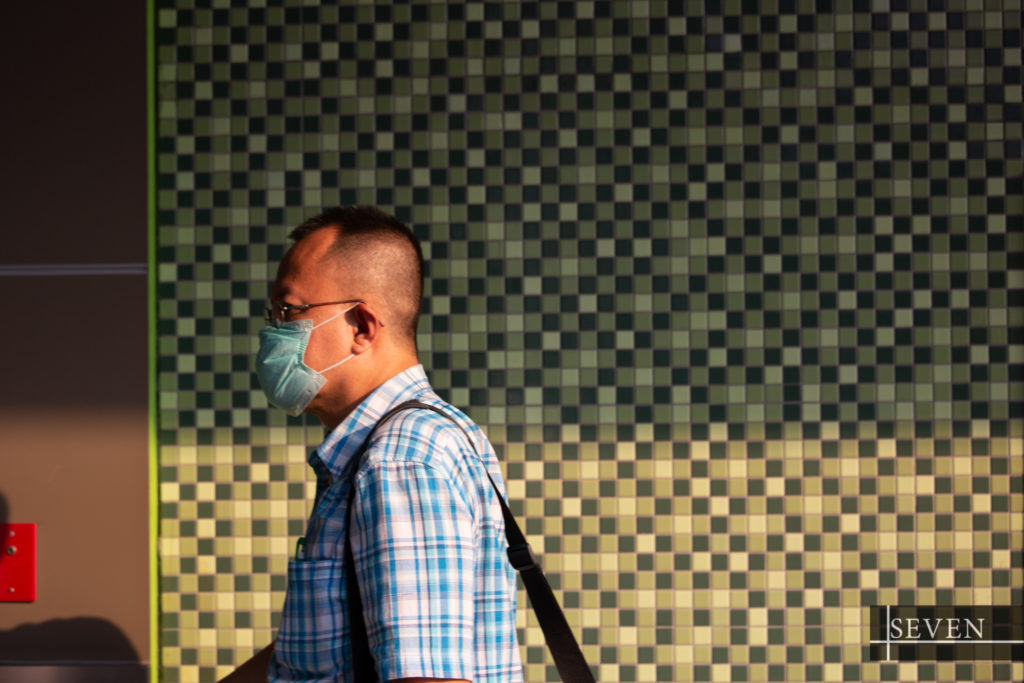 World Health Organization (WHO) advises that healthy people only need to wear a mask if they are taking care of a person with suspected COVID-19 infection.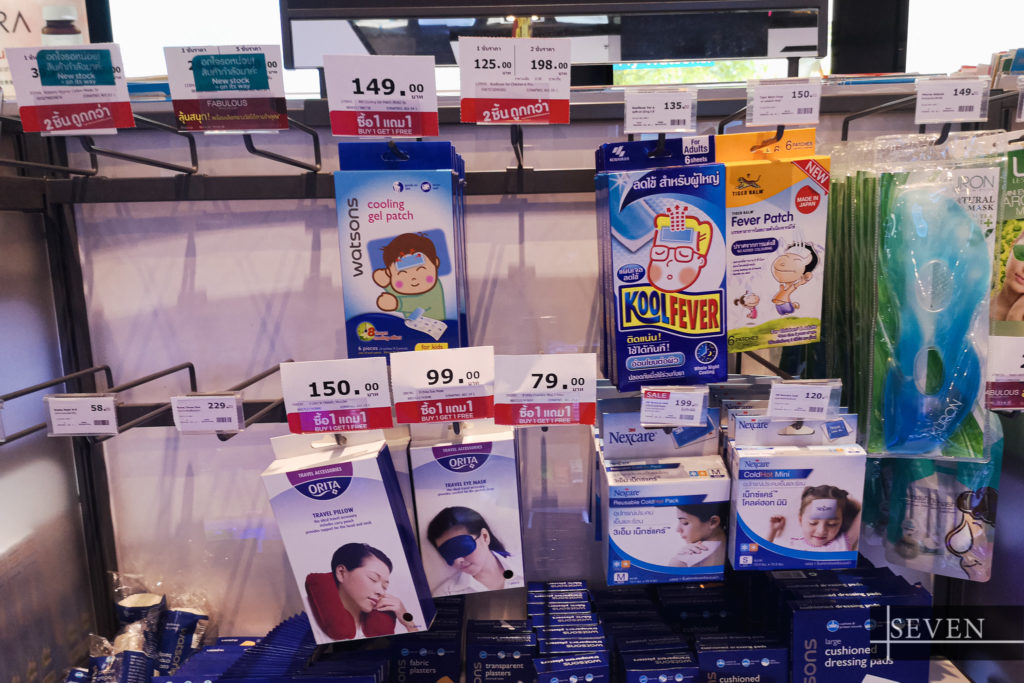 Empty shelves of masks are a common sight. Thais face a mass shortage of masks and a surging price on online shops.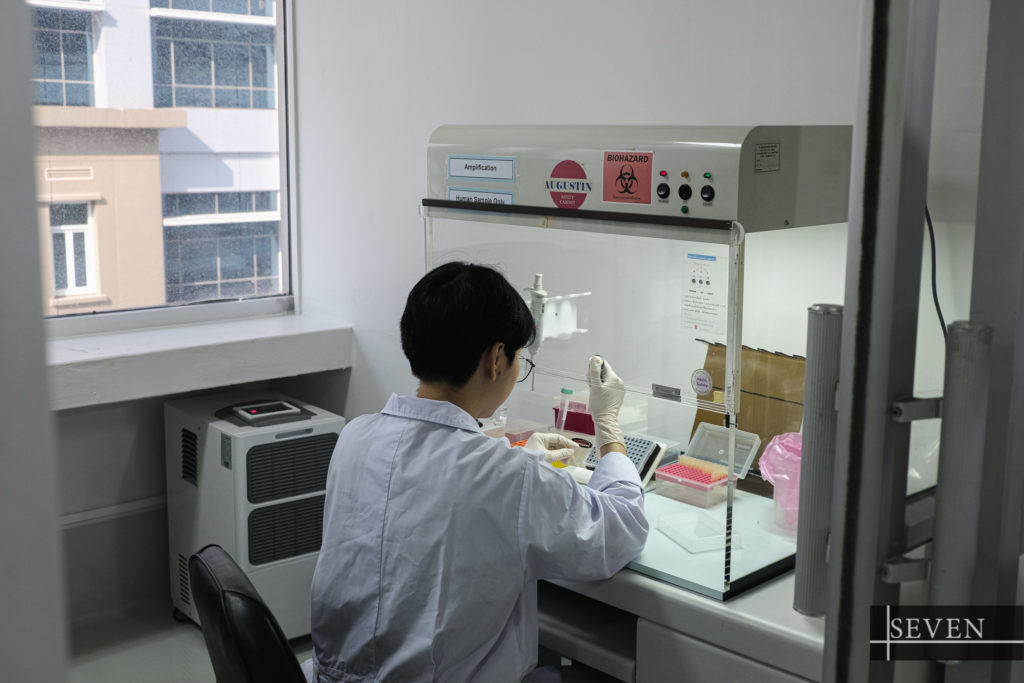 A scientist at Thai Red Cross Emerging Infectious Disease is working to analyse and detect the virus from samples.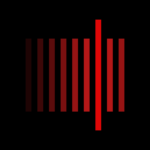 Photojournalists with a variety of interests—politics, economy, society, culture.